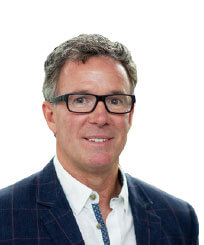 PAUL LLOYD
Non-Executive Chairman
 Paul Lloyd is a Chartered Accountant with over thirty years commercial experience. Mr Lloyd operates his own corporate |consulting business, specialising in the area of corporate, financial and management advisory services. After commencing his career with an international accounting firm, he was employed for approximately 10 years as the General Manager of Finance for a Western Australian based international drilling contractor workingextensively in Australia, Asia and Africa.
EMMANUEL CORRIERA
Non-Executive Director
Emmanuel Correia has over 25 years' public company and corporate finance experience in Australia, North America and the United Kingdom and is a founding director of Peloton Capital and Peloton Advisory. Mr Correia is an experienced public company director/officer and, prior to establishing Peloton Capital in 2011, he was a founder and major shareholder of Cardrona Capital which specialised in providing advisory services to the small/mid cap market in Australia. Mr Correia is currently a director of Argent Minerals Limited and Canyon Resources Limited.
GREG SMITH
Non-Executive Chairman
Greg Smith commenced his career in 1975 and has worked over a wide cross section of minerals and countries including in North America, Australia, Asia, and throughout Africa. He was the exploration manager for Moto Gold Mines Ltd, responsible for the discovery of 22.5 million ounces of gold in the Democratic Republic of Congo (Kiali Mine). He is a Member of the Australasian Institute of Mining and Metallurgy.
LYLE THORN
Exploration Manager
Lyle Thorne is a geologist with over 28 years' experience in Australia and overseas. His project experience encompasses grassroots exploration, development programmes (to JORC standards) through to Feasibility Studies for proposed mine developments. In 2006, he was part of the team that successfully floated Beacon Minerals Ltd on the Australian Securities Exchange (ASX). In 2008, he established a geological consulting business that provides geological, corporate and management services to mining and exploration companies.
CHRIS SWALLOW
Chief Executive Officer
Chris Swallow has more than 15 years' experience across both public and private sectors. Mr Swallow most recently worked in an operational capacity as the Corporate Development Officer for Guinea-focused gold explorer Predictive Discovery Limited (ASX:PDI).
Subscribe to our newsletter